With Holmenkol we are a sponsor of Slovenian Alpine Ski Team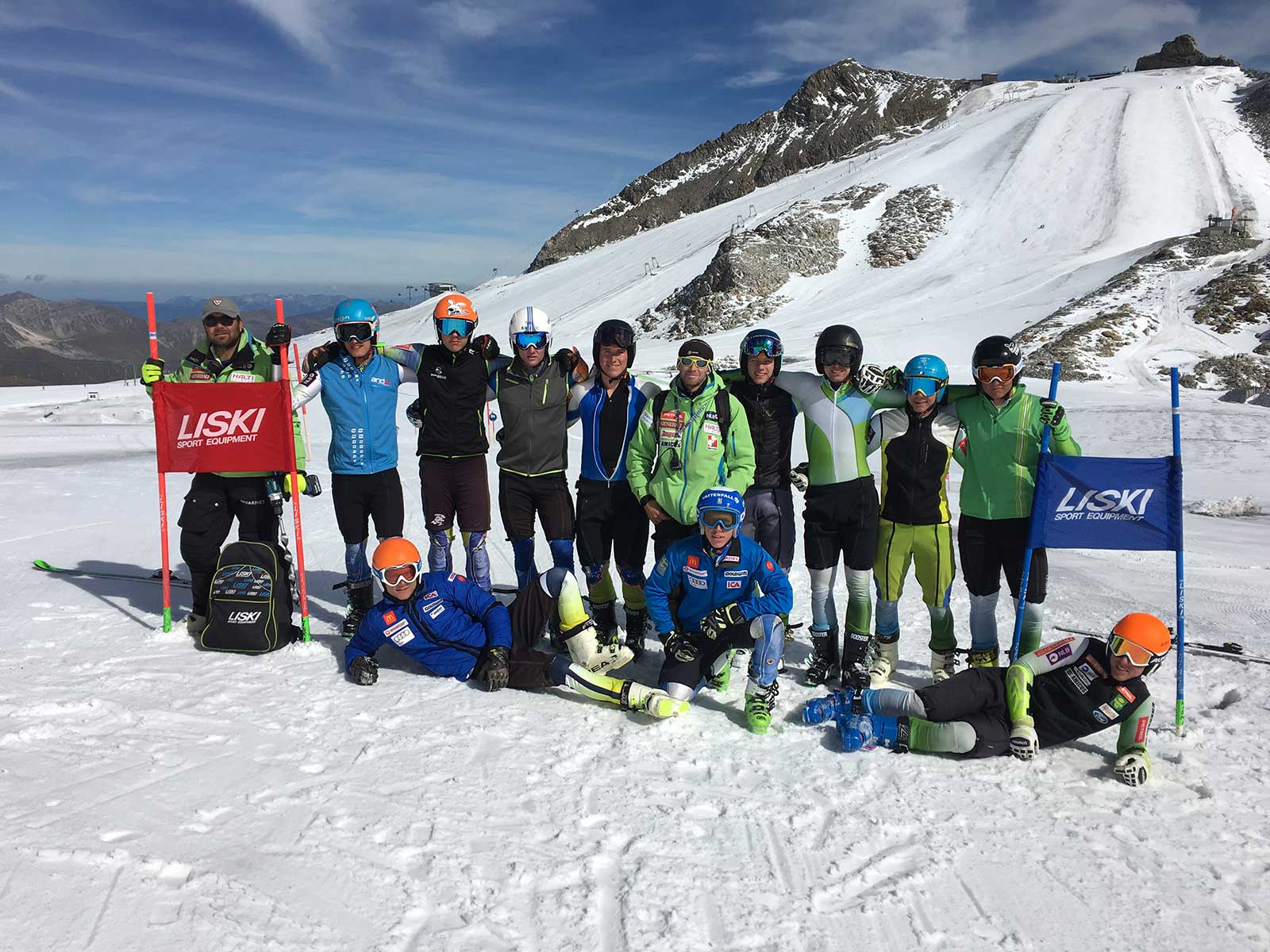 Together with Holmenkol we are a proud sponsor of SLOSKI alpine team. Junior alpine crew sends a big hello from sunny Hintertux Glacier. They use Holmenkol tools and waxes, Liski gates and Slytech protection.
Coach Andrej Lukežič:
" We were using slalom poles 30mm with rapid base and 27mm in daimeter also with rapid base. We organised three camps in september and august. First we went on Stelvio, then Zermatt and at the end of september we were in Hintertux. On first two camps snow was hard and packed, sometimes almost icy. In Hintertux there was not much snow, under 3cm of snow it was just ice. We were using 40mm drills in all camps and it turned out just right.
On first two camps rapid base functioned perfectly. It was easy to set a course, also to pick it up. On GS, sometimes the attacking pole was hard to pull out of the snow, on slalom we had no such problems. During training all the gates stood throughout the entire training, coaches had very little work or none with picking up the falling gates. In Hintertux, when we were drilling into ice, the poles didn`t stood as good as in first two camps. The coaches had more work to do in maintaining the course, however it didn`t had any influence on the quality of the training.

In my opinion, the Liski gates functioned very well, we rise the quality of our work and I am looking forward in working with Liski slalom gates."
Published: 9/30/2016 2:30 PM
« Back