New Liski ARROW bases for poles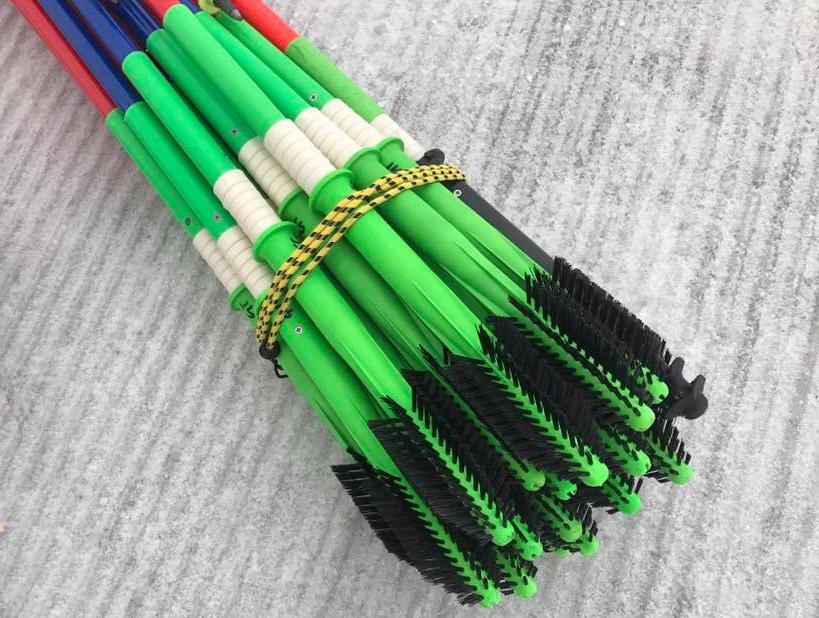 LISKI is pleased to announce to have developed and created a new base for slalom poles with innovative features that make it particularly safe and suitable for any type of snow.

The new base is called ARROW, enjoys NON-ROTATION system and is already available (in the traditional version 34 cm and reduced version of 28cm for situations with lack of snow).
NON-ROTATION allows the base to not rotate, thus avoiding the enlargement of the hole that cause the pole instability. The features of ARROW base are so innovative that LISKI decided to protect the same by means of industrial invention patent deposit, guaranteeing its absolute originality compared with the other products on the market.
Liski ARROW gate base is designed for coaches, clubs, schools, teams, and for those who want have updated and modern tools in the world of skiing. Drill the snow with fi32 mm drill bit and insert the poles into the hole. Pull to extract with non rotating extraction. In length 28 cm or 34 cm.
Length: 28 cm (165 g ) or 34 cm (180 g)
Quick slope setting
Effort reduction
Time saving
Easy extraction
Non-rotating stabilizer fins
Instructions:
Drill the snow with Ø32mm or Ø35mm drill bit (use Ø38 mm for ice or glacier).
Insert the pole into the hole.
Pull to extract.
Published: 8/16/2017 2:28 PM
« Back