Lara Gut, Shred and Slytech Keep on Shredding Together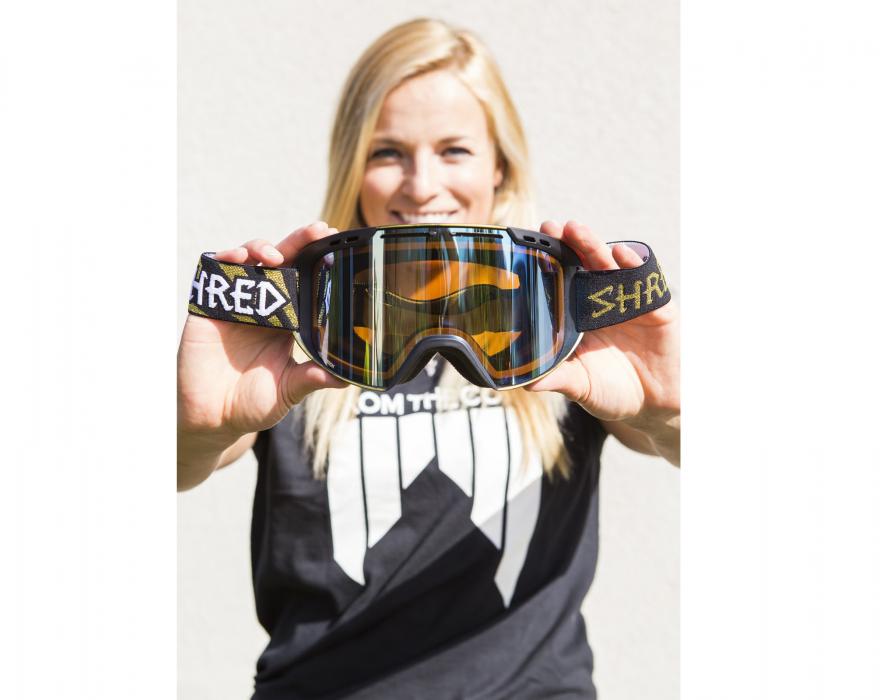 "I'm super excited that Lara has again chosen Shred and Slytech," offers co-founder and Chairman
Ted Ligety. "With her huge angles and attacking style, she has always been one of my favorite
skiers to watch.
Since making her professional debut at the age of fourteen, Gut has earned no shortage of
accolades, including a bronze medal at the Sochi Olympics, over thirty World Cup podiums,
eighteen World Cup wins, and the 2016 Overall World Cup title.
By extending her partnership with Shred and Slytech, Gut stands to strengthen her deep roots
with the brands. She first began relying on Slytech shinguards and armguards as a young racer
after co-founder and CEO Carlo Salmini provided her with some of his initial prototypes. In 2014,
she formally joined the roster for both brands.
"I'm really excited to kick off these next three years with Shred and Slytech," Gut explains. "The
team always strives to create the highest quality and most progressive gear. The brands' commitment
to continuously evolve is unparalleled and exactly why I chose to continue working with them. I also
greatly appreciate the opportunity to design my own helmet and goggles."
According to Salmini, Gut's vision and enthusiasm are perfectly paired with the brands' ethos.
"Ever since meeting Lara when she was twelve, I've admired her passion for skiing and simply
being on the snow," explains Salmini. "This enables her to not only be a true ambassador for the
brands but to also embody something we all admire—the ability to inspire others to get outdoors
and hit the slopes."
LARA GUT (WINNER), Sölden 22.10.2016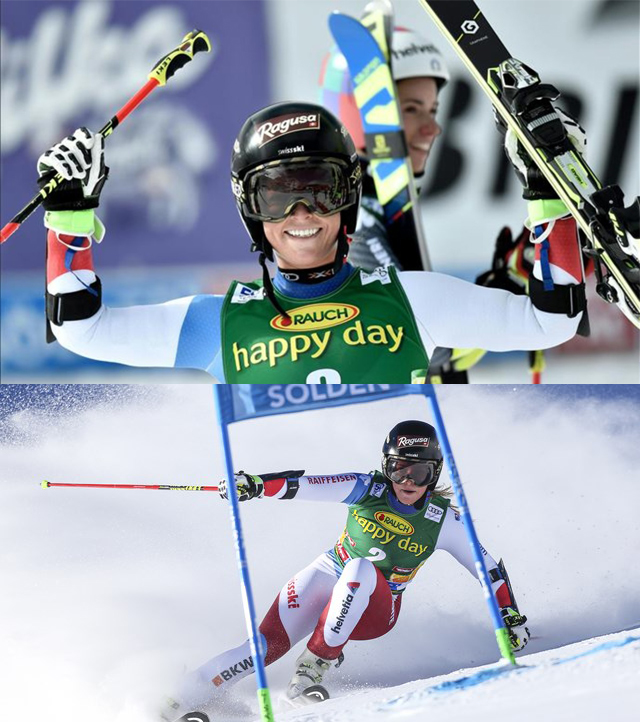 Photo: Agence Zoom
Since their inception in 2006, Shred and Slytech have worked to unite snowsports, building both
products and a community that bring together racers, freeskiers, and snowboarders alike. "I'm glad
to be collaborating with athletes from different sports," offers Gut. "After all, the snow world is
like a big family and Shred and Slytech's products work perfectly whether they're found on the
race course or in the park."
Gut attributes Shred and Slytech's broad appeal, in part, to their focus on innovation. "Their
products are a great combination of new technology and fresh designs," she offers. As an example
of this, Salmini cites ShredWideTM technology, a lens and frame design that enables athletes to see
more of what is ahead and around them for unrivaled peripheral vision.
And as much as Gut is attracted to Shred and Slytech for their products, she is equally invested in
the brands' commitment to simply having fun. As Ligety notes, "Lara's constant smile reminds us
just how much fun it is to be on the snow. I can't wait to watch her continue to shred it up."
For a glimpse of the vision and dedication that helped lead Lara to her 2016 World Cup overall title,
check out this edit.
Published: 10/23/2016 1:53 PM
« Back